How (Not) To Be Secular: Reading Charles Taylor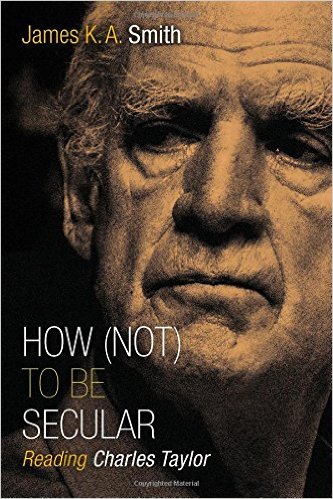 A Denver Journal Book Review by Denver Seminary Alumna Sara E. Evans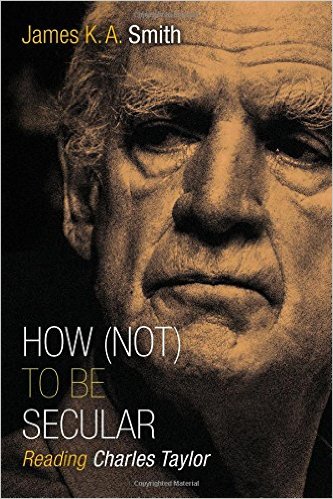 James K. A. Smith. How (Not) To Be Secular: Reading Charles Taylor. Grand Rapids: Eerdmans, 2014. $10.08 Paperback. 139pp. ISBN 978-0-8028-6761-2
In 2007, Charles Taylor published A Secular Age, a sweeping survey of the historical and philosophical shifts resulting in a modern age that assumes a lack of enchantment and transcendence. Taylor's work challenges many commonly held assumptions regarding the process and value of how the Western World arrived at its current standpoint. Foremost among these challenges is the idea that through science and education we have simply eradicated or matured beyond the need for a belief in the transcendent. Taylor also examines how our views of the individual and corporate humanity shape our belief systems in highly nuanced, though nearly imperceptible, ways. Taylor's book, while important, remains out of reach for many due to its dense material and sizable volume. A solution to this problem has been provided in the recently published work, How (Not) To Be Secular.
In How (Not) To Be Secular, James K. A. Smith takes on the monumental task of articulating and condensing Taylor's A Secular Age. Smith is brilliant, writing in a candid and accessible manner, relating easily to the "feel" and atmosphere of the post-modern culture through references to literature and popular music. Carefully and succinctly, Smith walks readers through the work and important revelations of Taylor's work, which might otherwise be inaccessible.
Smith begins in the introduction by framing his text as something more than apologetics. The present age, he explains, holds a sense of being haunted, it is "cross-pressured" between suffocating immanence and a lost transcendence. The book, and Taylor's argument, is not opposed to the modern apologetic per se, but instead aspires to something to the side of apologetics. It is more narrative than argument, more feeling-based than data or logic.
In his introduction Smith also establishes his three working definitions for secular/secularism with which he will work throughout the text. The first (secular1) references the classical concept of the sacred/secular divide in which secular refers to the earthly or mundane. Secular2 draws on the Enlightenment with its creation of a neutral or areligious sphere; this is the commonly accepted idea of "secularism" in today's mindset. The third and final definition is the cultural option to be secular, having to do with "the conditions of belief" where religious affection is only one of many options – and a challenged one at that. This secular3 gives rise to "exclusive humanism" where anything beyond the immanent realm is simply dismissed.
The journey to this secular age begins in the background of human consciousness: it is a shift in how we come to view the world and ourselves in it. Taylor, and thus Smith, argues that it is not a simple story of subtraction, a straight-line from superstitious belief to mature disbelief. This tangled journey begins with movements of reform, which opened doors for secularization. Though not exclusively responsible, the 16th century Reformation introduced seismic shifts, including a denial of the strict line between sacred/secular – everyone's life could now be lived coram deo. Additionally, the sacraments were deconstructed in a sort of "de-magicking" of the world. Tangible realities no longer pointed to or encapsulated something beyond themselves. Instead of containing transcendent realities, they began to reside only in the immanent realm.
Human beings also came to be "buffered" through a similar process of disenchantment. Persons were no longer viewed as porous; open to outside forces like grace through the sacraments, or divine retribution for covenantal disobedience. Instead, we are now individualized with a buffer zone around ourselves. In a sense, we sink into ourselves rationally, and the mind becomes the place of devotion to God (consider Zwingli's rationalistic reformation), rather than embracing a more complete embodied experience of life and faith. Thus religion becomes excarnational. Rather than seeing the transcendent God becoming human to dwell among us, Christianity begins the process of moving to a disembodied reality – a "flight" from communion and sacramentalism into rationalism (58), purified of things like rituals and relics. God is no longer involved because he, himself has been depersonalized and relegated to the place of orchestral director.
This collapsing of the world from a complex, porous cosmos to an immanent realm did not go smoothly. Though the typical secular narrative is a simple story of subtraction or maturing out of myth, Taylor and Smith claim this is insufficient. We can't not believe in something, according to Smith, so we didn't set out to disbelieve everything. Now, since meaning and transcendence are no longer provided for humanity, we must provide them for ourselves. This is the place in which society finds itself today: searching for transcendence within the immanent. However, Smith points out that this attempt spirals into nothing. Goals, accomplishments, life transitions are flat, lacking depth and weight. We experience a continual sense of loss and malaise in the mundane and the spectacular. Continuing the search for significance, human beings are cross-pressured between disenchantment, a longing for significance, and a suffocation by the immanence in which we continue to search for said significance.
But Taylor, and thus Smith, do not argue for a return to the enchanted world. In fact, Smith denies that this is even possible. The Secular Age is haunted, true. But we can never simply return and forget that we had at one point doubted. Instead, Smith recommends two things: first, a Protestantism that has "room for both Word and Table" (59), recognizing the need for intellectual belief and relational communion with the triune God. Second, he calls for a sort of re-sacralizing within the contemporary world. He argues that many of those converting to unbelief based on "evidence" actually do so because they find meaning in the Romantic option: transcendence either through means of art and music, or the story that science tells and the "self-image that comes with [that story] (rationality = maturity)" (77). Christians, then, must offer not apologetic arguments based in the same playing field as science but rather an "alternative story," one with a "more robust, complex understanding of the Christian faith," or an "invitation to historic, sacramental Christianity" (77).
Smith closes with the question of how one can now inhabit the immanent frame that encloses the modern West and her citizens. It isn't a question of if: no one can escape the framework even if they believe in a transcendent order. Individuals have a choice: recognize that our view is simply a contestable "take" on the world or believe that ours is "just the way it is" and dismiss the other by putting a spin on it – whether as religious fundamentalism or "the Academy" (95). Finally, after making this choice, Smith points out that religion, and in particular Christianity, is often accused of either repressing that which makes us human or avoiding the problems of reality through futuristic promises. In re-sacralizing, Smith (and thus Taylor) invites us to straddle this tension.
Smith's book is admirable in that it takes a massive tome like Taylor's and makes it accessible to those who would otherwise never tackle the original. It offers insights into the modern world, post-modern culture, and how we arrived here, while offering strategies for the future. His definitions of secular/ism in the first chapter are exceptionally useful in framing not only his text but also helping readers to put language around their every day experiences.
His critique on modern apologetics is significant. Smith points out that today believers often talking about "proving God as creator" rather than dwelling on the saving action of Jesus Christ or encouraging piety and prayer (a la Blaise Pascal). In doing so we often deny allegory in Scripture or life, and reject mystery. But as Smith points out repeatedly, people aren't converted by data, they are converted by form and story. Thus, he offers the chance for readers to seek something broader than apologetics in how they describe or defend the faith. Instead of devaluing experience, feelings, and narrative (both personal and corporate), readers are given a chance to identify how these affect the experienced faith and even offer defense for it.
In one of his final sections Smith addresses the problem of theodicy, which so often plagues believers personally and affects evangelism as well. He points out that since we think we can know everything (noting the optimistic view of humanism), we therefore assume we should know everything. Nothing can be allowed to relate to God's inscrutable will because nothing should be inscrutable for us. This relates back to the issue of epistemology and the "mature" worldview that sees everything through the lens of data. Smith's work in this area is a goldmine for those attempting to do evangelism or who are called upon for answers following another's suffering or loss.
Smith's slim volume offers few demerits. One primary issue is that certain concepts and areas of the text remain inaccessible to the average lay reader, despite the attempts to make Taylor condensed and readable. This is perhaps due to our own lack of education in epistemology and philosophy (who remembers college philosophy with much enjoyment?). For Smith to have overcome this issue would require a larger volume in which he might more thoroughly address each area of philosophy that he works through. Such efforts, however, would largely undo the purpose and efforts of his work in condensing Taylor's work.
A second challenge for comprehending Taylor is due to our innate struggle to think outside the metaphor and worldview (or subtext) in which we operate each day – a difficulty that Smith acknowledges. This subtext is exactly what Smith (and Taylor) is asking us to examine and yet it is still the hardest thing to pull away to arms length and reconsider. After all, it isn't just what we think but how we think.
Despite its difficulty in some areas of philosophy, Smith's work is needed on bookshelves of pastors, lay persons, counselors, missionaries, and academics alike. It is an important work that allows us to see into Taylor's scheme of how and why our culture came to the place it is in and how we as Christians may respond in a faithful, honest, and practical manner. Christianity offers answers to many of the questions of today's western world, Smith helps us see the questions, understand their background, and then address them with the wisdom of Charles Taylor.
Sara E. Evans, MA
Denver Seminary
October 2015