Insanity: God and the Theory of Knowledge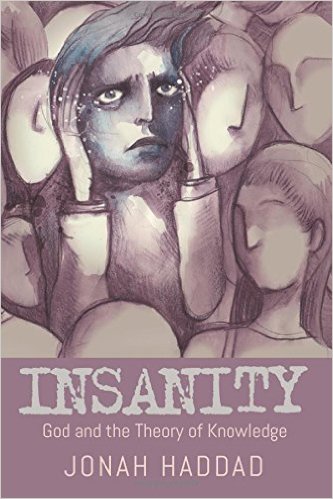 A Denver Journal Book Review by Denver Seminary student John Byrne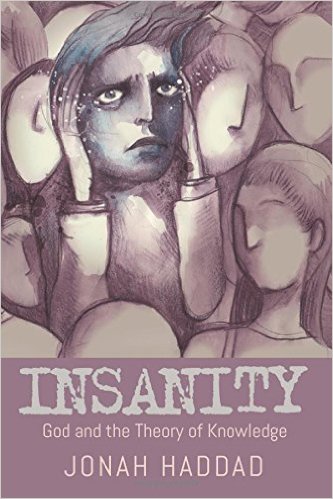 Jonah Haddad, Insanity: God and the Theory of Knowledge. Eugene, OR: Wipf and Stock, 2013. $18.00 pap. x + 161 pp. ISBN 978-1625642295.
Aristotle begins his work on metaphysics by saying, "All men by nature desire to know." This simple statement opens up all kinds of other questions: How should knowledge be defined? What can be known? What is it about knowledge that makes knowledge worth seeking? Even more foundational, how does a person acquire knowledge? This last question is the driving question of epistemology and it is the question that Haddad seeks to answer in this carefully crafted offering.
Insanity is more than a lack of knowledge; it is the inability of a person to discern truth. This introduction to epistemology offers well thought out critiques of the major epistemic systems and supplies a robust case for the saneness of a Christian epistemology. Every budding apologist and uninitiated philosopher ought to enter the world of epistemology by reading this book.
In just his sophomore offering the author, Jonah Haddad, has written an accessible initiation into the world of epistemology without sacrificing the gravitas necessary when addressing this topic. Haddad graduated from Denver Seminary in 2008 with an MA in Philosophy of Religion. Jonah and his wife live in Lyon, France where he has a teaching and preaching ministry. Jonah's freshman offering was the equally significant Leaving Dirt Place.
Doubt is the opium of the skeptic, virtue is found not in knowing but in refusing to make judgments (for the Pyrrhonian) or even the absence of knowledge. Instead of providing sanity, skepticism, in its glorious pursuit of reason and understanding provides madness and prevents its adherents from acquiring knowledge and wisdom of any kind. Instead of knowledge it provides ignorance and then glories in its bliss. Yet, argues Haddad, not all forms of skepticism lead to ignorance. Skepticism of false ideas has at least the potential to lead to the rejection of false ideas. A second form of healthy skepticism is the kind of which Descartes employed when he attempted to build a tower of knowledge upon the foundation of the Cogito Ergo Sum.
The Christian reformers of the 16th century were skeptics of a sort. While the reformation was certainly theological Haddad argues convincingly that it was also epistemic in nature. The reformers questioned the epistemic value of the dictations of the Catholic Church as valid criteria for acquiring knowledge. In so doing, they suggested different criteria, specifically Scripture, for acquiring knowledge as it relates to Christian belief.
The problem of criteria has long been the path to madness for those who are committed to the denial of an intelligent designer. Skepticism that leads to insanity is a reasonable response to the dilemma of this philosophical problem. How would one know whether a mind is functioning properly unless there was a purpose for which the mind was designed? The materialist seeking knowledge cannot make such determinations. However, if there is a designer who created with purpose, a properly functioning mind makes sense.
Reason alone has failed to equip the knower to discern truth. Haddad argues that faith doesn't fair much better. Kierkegaardan faith is personal and subjective without the undergirding of reason. This leads to what Haddad calls faithism which removes reason from the epistemic process and makes religious knowledge the result of a blind leap motivated by whimsical passions. Haddad argues for a biblical faith that is not void of emotion and religious experience, but is founded on reason. Faith goes beyond pure reason and reaches places outside the bounds of reason, but faith does not contradict reason and, in fact, depends on it. Just as reason without faith leads to insanity, faith without reason leads to madness.
In order to tread beyond lunacy, one must recognize God as the source of knowledge. Declaring God as the bedrock of knowledge ought not be thought of as the ranting's of a raving lunatic, but the confident assertion of a reasoned thinker. Haddad argues that the conclusions of a theist hold more gravitas than those who have held tightly to a universe without a divine creator.
The implications of an epistemology that recognizes God as the source of knowledge are significant. It is with this infrastructure that one can acquire knowledge about the natural world. Apart from God scientism has built skyscrapers without foundations. The existence of a divine creator who created humanity to be knowers makes knowledge about the creation possible; science naturally flows from a theistic epistemology of common sense realism. Further, God himself can be known. Knowers were created to know God through His creation as well as through particular revelation.
Natural theology offers a partial remedy to the insane by providing a means by which a person may know of God, but knowledge of God is not sufficient. This is not to suggest that anyone who knows anything about nature will automatically arrive at the conclusion that a divine creator is the source of all things, but the signposts are there. This can be turned on its head as well. God is the reason nature can be known. God's design of humanity is that of a knower. People were designed to have minds that function properly in order to arrive at justified true beliefs.
Many arguments for the existence of God have been offered from natural theology. Haddad briefly presents a few of these arguments including Leibniz's argument from sufficient reason, the Kalam cosmological argument, the argument from design, and an argument from knowledge. These arguments may be sufficient for the justified true belief that God exists, but they are not sufficient for knowing the God who created the universe in a salvific way. For that kind of knowledge particular revelation is needed.
Haddad concludes the journey to sanity by addressing particular or special revelation both in the text of Scripture and the person of Jesus Christ. It is Scripture that shows humanity its need for a savior and provides the possibility of knowing in a salvific and personal way the savior who is the person of Jesus Christ. Sanity in the epistemic project is not found by retreating to reason, materialism, or scientism, but by embracing the common sense realism provided in the imago dei.
Haddad introduces the uninitiated to the world of epistemology in a cogent and perspicuous manner. He not only introduces epistemology, but he does so in a way that considers the broader philosophical history that undergirds the epistemic endeavor. The implications of epistemology in the area of apologetics and Christian faith are significant and often ignored, but Haddad appropriately addresses the import of epistemology in these areas. This introduction is not only worth reading, it ought to be required for every budding apologist and Christian philosopher.
John Byrne
Denver Seminary
March 2016