Prayer: Experiencing Awe and Intimacy with God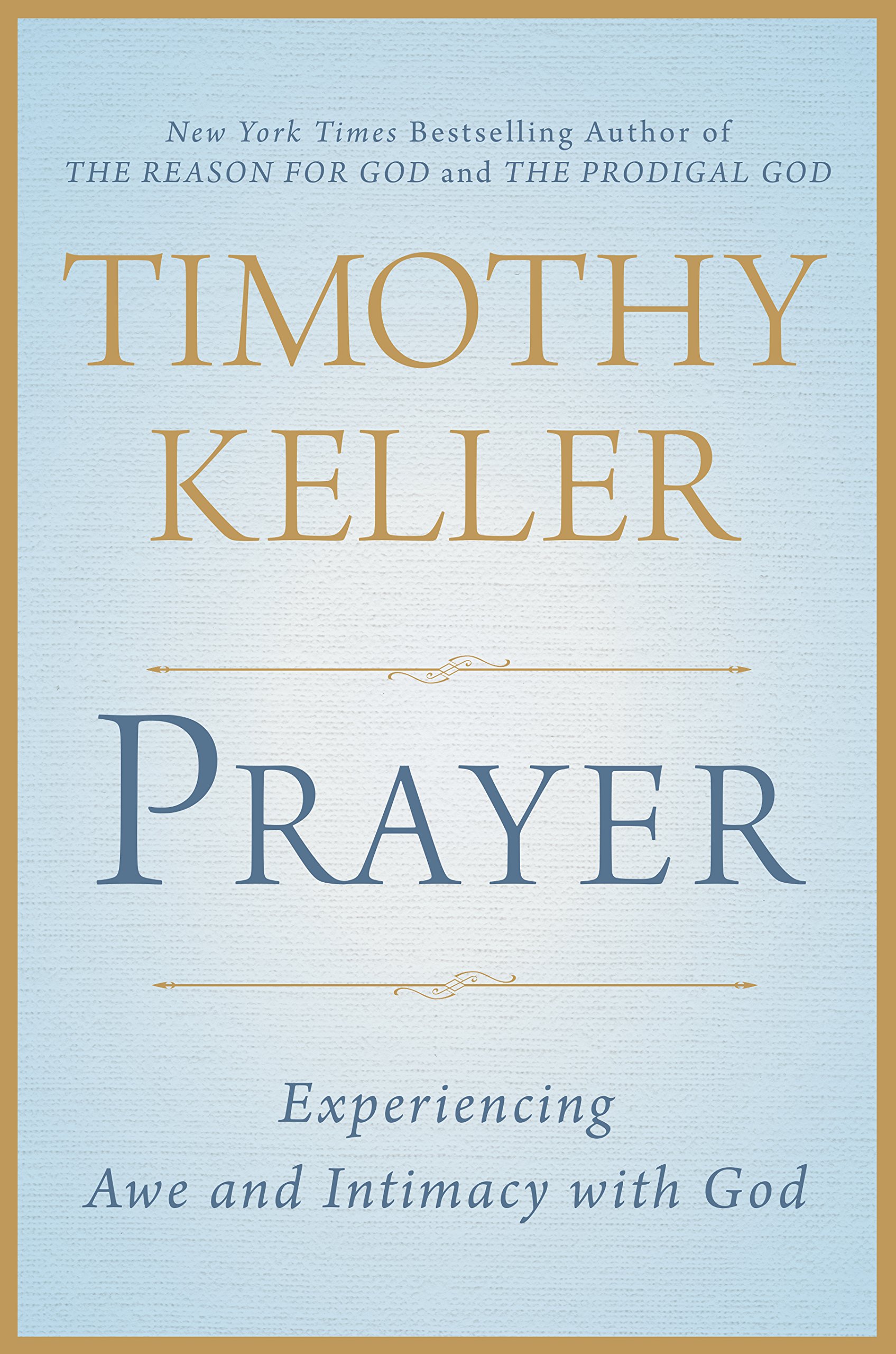 A Denver Journal Book Review by Taylor C. Foster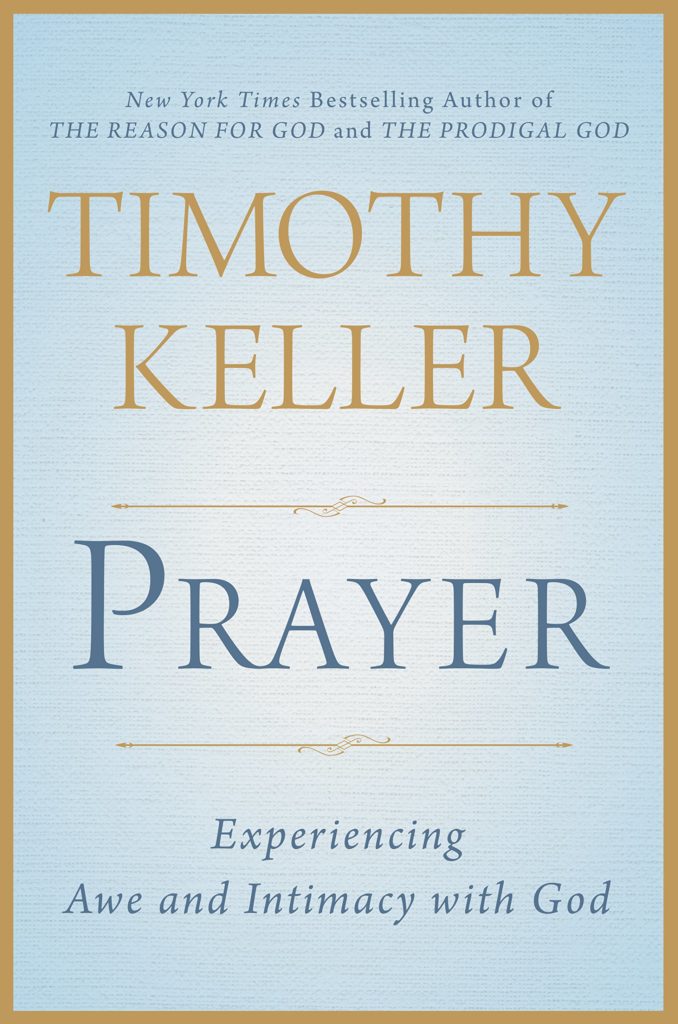 Keller, Timothy. Prayer: Experiencing Awe and Intimacy with God. Dutton: Penguin Group, 2014. Hardback. 321 pages. ISBN 978-0-525-95414-9.
Few pastors in recent years have been as influential and well respected in evangelicalism than Timothy Keller. He possesses a healthy balance of intellectualism and religious fervor that is desperately needed in our modern church, which tends to err on strict dogma or emotional experience. In his latest book, he combines his trademark insight along with a detailed history, reverence for God, and theological instruction concerning prayer. He builds on John Murray's description of prayer being "intellectual mysticism," and reminds contemporary Christians about the power and greatness of prayer.
He offers a biblical understanding of prayer that is grounded on the object (God) and objective (purpose) of our intercession. Keller argues that we should not drive a wedge between fellowship with God and advancing his kingdom in our prayers, but rather the two aspects of intercession should complement each other. More than any other work of his, the beginning of this book is almost autobiographical in nature, revealing his prayer life and personal journey as a pastor. He encourages the thinking Christian to "experience their theology" when they pray. He offers thoughts regarding the paradoxes of prayer and the vital role it should play in a believer's life.
He argues that prayer is both, "a human instinct and a spiritual gift." He addresses the human condition as a whole then carefully analyzes the history and variety of prayer found in other religions. His rhetoric on this aspect of prayer becomes an apologetic for the power the Christian has in prayer. Only the Christian worldview possesses a personal God who can identify with his followers in every possible way. He funnels his reasoning down to differing forms of prayer within Christianity and in doing so exposits the gospel. He acknowledges that the only way Christians can communicate intimately with a Holy God is through the cross of Christ. He powerfully explains Jesus' role as mediator and how that comforting knowledge impacts our intercession. Subtly revealing his influence from Dietrich Bonheoffer, Keller constantly reminds the reader that it was "costly grace" that allows us to have access to the Father. This privilege to pray should not be taken lightly or worse be neglected by the born-again believer.
Keller extracts lessons from some of the most well known teachers in the history of the church, primarily Augustine, Martin Luther, and John Calvin. The lessons offered from their classic works are drawn from their own unique systematic method of praying. He critiques any form of mantra meditation that would encourage unconscious forms of prayer. He accurately argues that biblical prayer is quite rational and should fully engage our minds and align us with the truth, glory, and grace of God. A remedy against this mantra meditation and other unorthodox forms of prayer is a solid foundation of God's Word through study, meditation, and memorization.
The book gradually moves from theory to practice. Part five of the book is aptly titled, "Doing Prayer." In this section Keller provides a framework of how to structure prayers following the model of "Awe, Intimacy, and Struggle." Prayer begins with the awe of God, turns into fellowship with God, and is followed by petitions and supplications to God. The final chapter and appendix assist the reader in practicing the truths conveyed throughout the book. The worst thing a person could do after reading a book like this would be to accrue knowledge about prayer but fail to pray. By including these final sections, Keller is saying just that.
Using an illustration from Jonathan Edwards, Keller likens our understanding and knowledge of God to honey. We believe and know that honey is sweet because of what we have been told, however it is another thing to actually taste the honey for ourselves. Prayer is where we taste God and are forever changed by what we discover experientially. The entire book can be summed up by this illustration. Keller's intent is that God's children will move from mental comprehension of God to encountering God through prayer.
The only critique I have of Keller is that he neglects some of the most profound and enduring scholarship on this subject. People like E.M. Bounds, Andrew Murray and A.W. Tozer, whose powerful writings were an extension of their prayer lives, go completely unmentioned. Their works would have added a depth of insight and a richness of spirit that is lacking in certain places. One instance of this is when Keller describes how the absence of prayer in the modern church grieves God. Andrew Murray devotes three whole chapters to the sin of prayerlessness in The Prayer Life, excerpts from which would have strengthened his argument. Elsewhere Keller speaks of inclining our hearts towards God and seeking God for Himself. Tozer's famous work, The Pursuit of God, addresses that very topic in piercing detail.
Despite this minor oversight, Tim Keller offers a balanced, biblical perspective of prayer. He engages the mind and stimulates the soul towards a healthy understanding and participation in this vital ministry. I recommend this book for anyone interested in this subject and looking to strengthen their fellowship with God through prayer. Prayer: Experiencing Awe and Intimacy With God calls for much reflection and contemplation that will help develop a life of spiritual integrity. Far from a self-help book, Keller paints an honest picture of the discipline, hardship, and delight that comes with a life devoted to prayer. As Christians, prayer is the highest ministry we are called to and to fail to pray, as Keller states, "is a failure to treat God as God."
Taylor C. Foster
Denver Seminary
May 2015