Unapologetic: Why, Despite Everything, Christianity Can Still Make Surprising Emotional Sense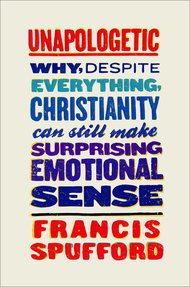 A Denver Journal Review by Abby Oakley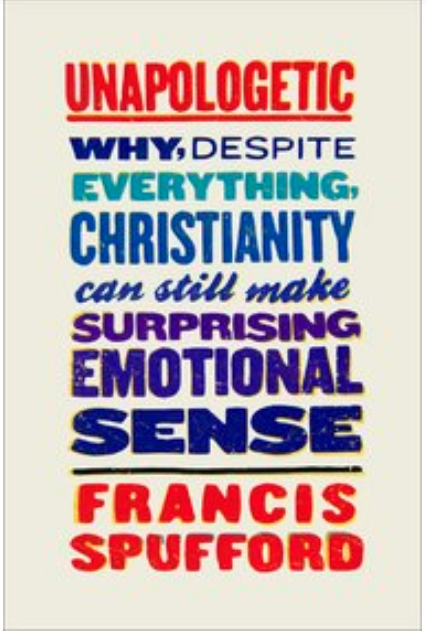 Spufford, Francis S. Unapologetic: Why, Despite Everything, Christianity Can Still Make Surprising Emotional Sense. New York: Harper Collins Publishers, 2013. Paperback. 220 pages. ISBN-13: 978-0-06-230046-1.
Numerous books have been written on methodologies and arguments for Christian apologetics. Typically, these works have attempted to make a case for the best way in which to engage a nonbeliever or to provide examples for the truth of Christianity, trying to demonstrate that the faith can hold up to rational scrutiny and critical thinking. Francis Spufford's work, Unapologetic: Why, Despite Everything, Christianity Can Still Make Surprising Emotional Sense, is not one of those books. Instead, Spufford, a writing teacher at Goldsmiths College in London, England, offers a pugnacious, expletive-laden defense of Christianity's emotional draw. He refuses to assert whether or not Christianity is true. As he states in his first chapter, "You can read any number of defenses of Christian ideas. This [book], however, is a defense of Christian emotions—of their intelligibility, of their grown-up dignity"(22-23).
Spufford states he is writing mainly to a post-Christian English society, one that is overwhelmingly embarrassed by religion and religious expression in particular. He also anticipates that the typical reader will be a nonbeliever, one who will need a frame of reference in order to converse with the Christian faith. Given his guiding assumptions, Spufford is primarily motivated by the "need to ground a description of religion on something other than religion" (x). Lastly, he admits his work is full of swear words, which serves to make "a tonal point, that religious sensibilities are not made of glass, do not need to hide themselves nervously from whole dimensions of human experience"(xiii). Some readers may find Spufford's cursing offensive, but others are likely to appreciate his intrepid candor.
Rather than present a linear account of the story of the Gospel— beginning with Jesus's birth, teachings, death, and resurrection—Spufford chooses to begin with the universal human condition and each individual's ability to mess "stuff" up—"moods, promises, relationships we care about, and our own well-being and other people's" (27). The proclivity for humans to sin is a central theme throughout Unapologetic. Spufford speaks directly to the brokenness of people when he states that as one sins, "you stop making sense to yourself. You find that you aren't what you thought you were, but something much more multiple and mysterious and self-subverting" (49). Spufford then moves on to the concept of God, or "Big Daddy." What follows in succeeding chapters is an examination of pain, the story of Jesus (told in a winsome way) and, finally, the consequences of belief in Christianity.
Several positives can be highlighted in Spufford's work. For one, he has a strong ability to hook the reader into his story, and his approach to communicating the Christian faith to his larger audience through emotional nuances is refreshing and unique. By appealing to the common ground of emotions, Spufford is able to reach out to unbelievers who may be wary of Christianity in particular or organized religion in general. As such, I would highly recommend his book for pre-evangelism. Furthermore, his style of writing (minus the cursing) recalls that of the great and distinguished Christian apologists G.K. Chesterton and C.S. Lewis, in that Spufford's writing is witty, personable, and engaging.
Unapologetic has several weak points as well. For one, Spufford's sole appeal to the emotional legitimacy of Christianity may cause believers to question the vitality of their faith if they have not had a dramatic emotional experience. Emotions can be fickle, unpredictable, and even inappropriate in certain situations. One's belief in Christianity must contain intellectual assent, or else one's undulating emotions may leave one disillusioned in difficult times.
Additionally, Spufford's cavalier treatment of several theological doctrines is also disconcerting. For instance, he provides assorted critiques of theodicy, or the attempt to answer the problem of why God allows evil in the world. Spufford presents various commonly posited answers (for instance, we suffer because God is refining us, or we suffer because God has a greater plan), but Spufford admits these are inadequate. However, he does not offer any other possible alternatives, and is resigned to living in the tension: "how, then, do we deal with suffering? How do we resolve the contradiction between the cruel world and loving God? The short answer is that we don't" (103). The problem of evil is one prominent barrier of belief for many people, and Spufford's treatment of such an important topic, especially given the audience he is trying to persuade, is a glaring weakness.
Spufford's view of sexuality is also alarming. He notes throughout the book that Jesus never attempted to speak directly about sexuality, even to the point that Jesus "seems weirdly unbothered about sex" and other controversial issues such as "homosexuality, abortion, and contraception" (116). What Spufford fails to address is the socio-historical context of Jesus's time, and how several of the aforementioned topics (abortion, contraception) would not have been addresses in Jesus's time. While Jesus did not make explicit reference to terms such as abortion and contraception, he undeniably emphasized living a holistically moral life, which includes stewardship of our bodies, minds, souls, and emotions.
Related to the issue of Jesus and sexuality is Spufford's condemnation of the church for its reticence to perform same-sex marriages or to declare homosexual relationships as acceptable. He laments the fact that the Anglican Church in England is "dragging its feet" to accept homosexuality. He hopes the Church (in both Europe and North America) will rectify its previous opposition to homosexuality.
In both sexual and homosexuality issues, Spufford tries to make an emotional appeal to "love our neighbors as ourselves" (194); this sentiment apparently includes tacit acceptance and wholesale endorsement of different lifestyles. Spufford fails to realize that loving someone does not necessitate unbridled acceptance of a lifestyle that is clearly condemned throughout Scripture (Leviticus 18:22; 1 Corinthians 6:9-11; Romans 1:26-28). Therefore, Spufford's low view of Scripture is troublesome.
Overall, Unapologetic offers an entertaining defense of the emotional aspects of Christianity and could appeal to a wide audience of both unbelievers and believers alike. However, one cannot take Spufford's view of doctrinal issues seriously, which is a shame, given his winsome writing. If Spufford had been able to combine his emotional defense of the Christian faith with the truth of Scripture, his book could be much more impactful and useful in the world of Christian apologetics.
Abby Oakley
Denver Seminary
May 2015